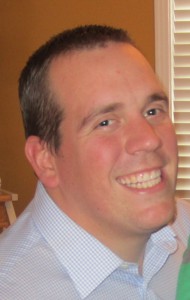 Nelson Santa Ana
Pastor
 What is your favorite part of your job?
I have two favorites. I love preaching God's Word and see lives transformed through it. I also thoroughly enjoy building relationships within the church and the community.
How & when did you first come to Wesson Baptist?
I had the great joy of serving God through the local church for nearly 9 years in Louisiana. But in August of 2011 I received the opportunity to fulfill God's calling on my life to be the pastor of one of His churches. In December 2011 I moved to Wesson and have enjoyed this ministry tremendously since that time.
Where are you from?
I grew up in DeRidder, LA, but moved to Baton Rouge, LA in 2000 to attend LSU. While there I began my first ministry job as youth minister and stayed in Baton Rouge for 11½ years.
Please provide a short testimony about your relationship with Christ?
I submitted my life to the Lord as a 9 year old boy at First Baptist Church of DeRidder, LA. My pastor shared the gospel and the Lord drew me unto Himself. At the age of 18, working as a Christian camp counselor, the Lord called me into full-time ministry. The very next day, at the same camp, God specified that call into the pastorate. Since this time, I have devoted my life to fulfilling God's commission for me.
What's your favorite Bible verse?
John3:30 – "He must become greater, I must become less."
 Email Nelson